Rouen's jewish community in the middle ages
In Rouen, the Jewish community is closely linked to Rue aux Juifs. This street, which was first mentioned in 1116, crosses the Jewish neighbourhood from east to west.
The Jewish neighbourhood is located in the very heart of the medieval city. It covers three parishes: Saint-Herbland, Notre-Dame-de-la-Ronde and Saint-Lô. The Jews were not the only people living in this neighbourhood.
Community institutions, like the synagogue, should have played an important role there. The cemetery is located outside the neighbourhood; at Mons Judeorum, in the north-west of the city. ---
Relations between Jews and Christians
It is difficult to precisely determine the date when the first Jews arrived in Rouen. Whilst some mention their potential presence from the Gallo-Roman period, historic sources cannot actually prove the presence of Jews in Rouen until the 11th century.
From the 11th century to the 14th century, the Jews and Christians mixed together on the streets and in market squares. They traded with each other and often had good neighbourly relations. The Jews played a key role in business in the city, as well as a major part in its economic development: they were involved in exchanges with neighbouring regions, and were also involved in longer distance trade.
The relations between Jews and Christians – which were harmonious for a long time – started to worsen at the end of the 11th century. At the time of the departure for the First Crusade in 1096, Rouen's Jews experienced particularly violent persecution. Those who refused to convert to Christianity were massacred, their property pillaged and their homes and community buildings destroyed.
In the 12th century, the Jews enjoyed an improved status, but the situation worsened again during the 13th century. The Jews saw their freedom of movement and thus trade start to be gradually restricted. There were many constraints: a ban on usury (money lending with interest), a ban on living in the countryside, a requirement to wear a distinctive sign… The expulsion of Jews from France by Philip IV in 1306 was the culmination of this policy against the Jewish community.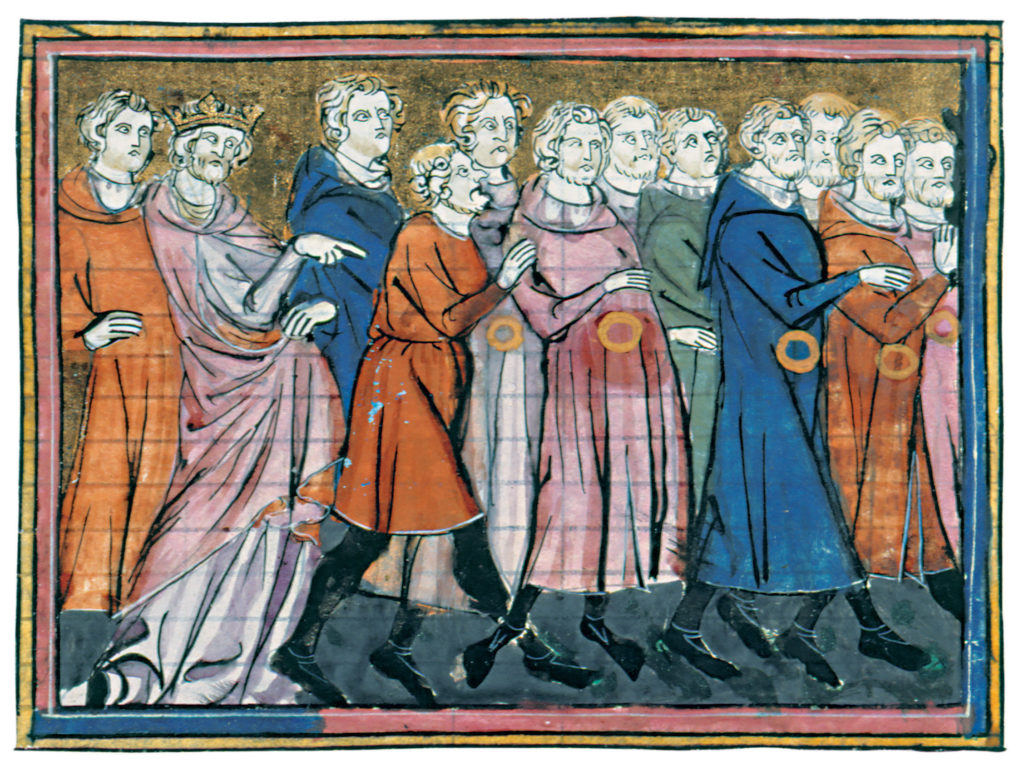 ---
An influential community
Rouen is an important place in the influence of Jewish culture. Overseen by Rabbi Yossi, the Rouen yeshiva acquired great renown. He and his family created a new Jewish community in London in around 1135. A sister community to Rouen, it had close ties with the community to which it owed its existence for years. More generally, many Jewish scholars (including Rashbam and Abraham Iben Izra) came to Rouen to stay or settle down. They all contributed to intellectual exchanges and made Rouen's academy one of the most famous in Northern France. Many rabbinical works of literature were produced in this lively cultural context.
Lire également