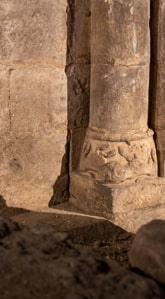 Discovery of the building
August 1976, the Maison Sublime was discovered on the occasion of the rehabilitation of the pavement of the courtyard of the Palais de Justice. Historians and archaeologists mobilize to try to answer the questions raised by the discovery of this monument located in the heart of the old Jewish quarter of Rouen.
---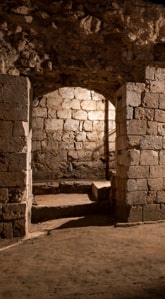 The oldest Jewish Monument in France
Built at the beginning of the 12th century, the Maison Sublime is a Romanesque stone building. Although its function is not clear the presence of Hebrew graffiti engraved on its walls confirms its membership in the Jewish community of Rouen. It is thus the oldest surviving Jewish monument in France.
---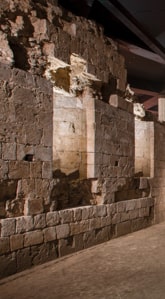 Rouen's jewish community in the middle ages
The Sublime House is the architectural testimony of an important part of the history of the city, that of medieval Judaism. From the 11th century until the beginning of the 14th century, the Rouen Jewish community played a major role in the economic, intellectual and spiritual development of the city.